TV Connections, a Belgian company with headquarters in Brussels, is one of the most reliable suppliers of professional broadcast equipment in the industry. Our experienced team of product specialists and network of consultants will assist in providing the right solution for your pro audio/video or IT requirements. Be it a standard of fully customisable solution, our product portfolio and technical consultancy network is qualified for a working solution.
Our offices are located at the heart of the European capital Brussels. We offer full service solutions as well as several products and solutions on display and in demo through our instore sales staff. Our rental staff offers exclusive rental rates, including discounts for longer rental periods and special rates for students.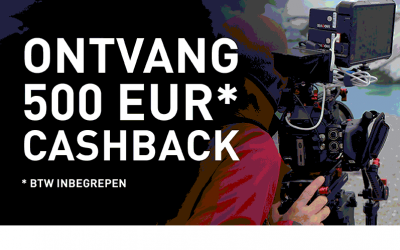 Procedure:   De eindklant koopt bij de dealer/reseller een AU-EVA1EJ aan. De dealer/reseller geeft de klant een onmiddellijke korting van 500euro (incl. BTW). De dealer/reseller mailt een kopie van de factuur naar...
TV Connections - Image and Sound
Paviastraat 2-4 Rue de Pavie
Ambiorixsquare 8
1000 Brussel / Bruxelles
T: 02 / 230 01 47
info@tvconnections.eu
Opening hours:
Monday to Friday 9h-18h